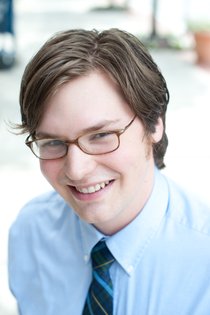 Doug Campbell

315-434-8889 Ext: 330
Doug Campbell stepped into the new role of interactive editor in late 2010, and was promoted to managing editor, news in Spring 2011. In 2012, his responsibilities shifted and he moved into the position of contributing online editor.
He got his start at Eagle Newspapers in 2008, as a part-time summer intern for the Cazenovia Republican. After graduating from Potsdam State University in Dec. 2008, he stepped into the role of editor of the Republican. He was editor of the Cazenovia Republican until Jan. 2011.
Recent Stories

Indie rock band Dr. Dog name-drops Marcellus Shale
Psychedelic indie rock band Dr. Dog references the geological formation named for an Upstate New York vision in its latest release.
The Everson Museum of Art is calling for the donation of trees, wreaths and more for this year's Festival of Trees.
The Home HeadQuarters Annual Block Blitz Neighborhood Clean Up will tackle projects in the Near Westside and Skunk City, focusing on the 700 block of Otisco Street and the 100 block of Hoefler Street.
Visitors have no doubt noticed our websites' new look. You may have also noticed that some features may be intermittent or unavailable as we transition to this new platform.