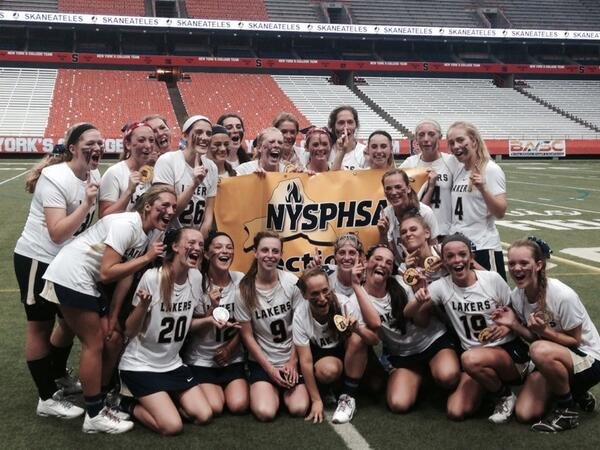 The Skaneateles girls lacrosse team celebrates winning its second consecutive Section III Class C championship Tuesday night at the Carrier Dome, where it pulled away in the second half with eight unanswered goals to beat South Jefferson 17-6.
Stories this photo appears in:

Lakers get away from first-time finalist South Jefferson
A normal occasion for the Skaneateles girls lacrosse team in 2014 may involve a stumble or two at the outset, but within minutes a pattern of total domination is established, and the result is a lopsided victory. South Jefferson tried, in vain, to offer an alternative to this script in Tuesday night's Section III Class C final at the Carrier Dome, but a tremendous defensive effort, followed by a second-half scoring onslaught, pushed the Lakers past the Spartans 17-6 for its second consecutive sectional championship.