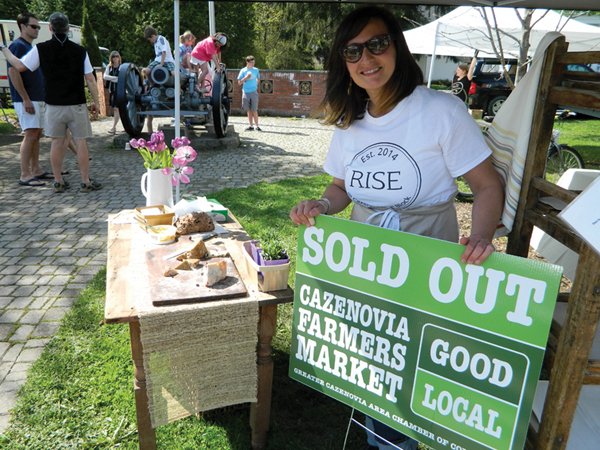 Stories this photo appears in:

Rise bread makers a hit in Cazenovia
Jasmeen Barnes, owner of Rise bread makers, simply cannot keep her bread in stock at the weekly Cazenovia Farmers Market. There have been two markets so far this season, and the shelves of Rise bread were bare within an hour at both. "That's a pretty cool feeling," said Barnes — especially since her business idea sprouted last fall, recipes were perfected during the winter, her baking facility was only finalized a few weeks ago and the May 10 farmers market was her first commercial outing.