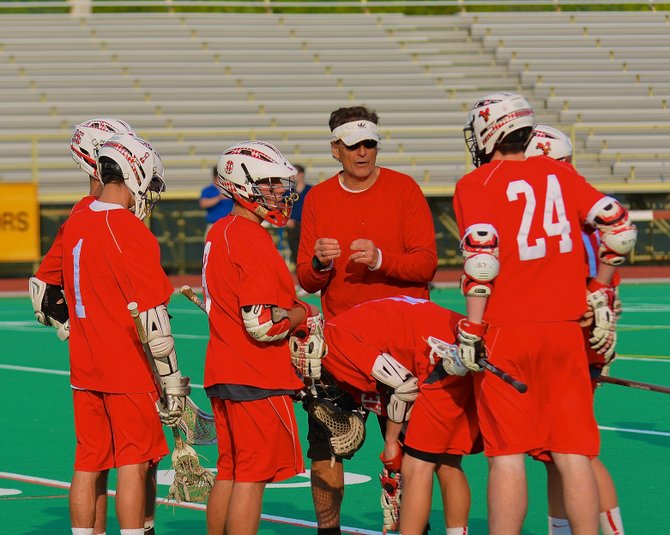 Retiring Baldwinsville boys lacrosse head coach Peter Fiorini talks to his players during Thursday's Section III Class A semifinal against West Genesee. The Bees' 12-8 defeat to the Wildcats was the last game of Fiorini's 35-year coaching tenure, where he won 405 games.

Stories this photo appears in:

Sectional defeat ends Fiorini's 35-year coaching tenure
One more time, Peter Fiorini led the Baldwinsville boys lacrosse team into the crucible of the Section III Class A playoffs, wanting to see his players earn a championship that could send him off into retirement in full glory.