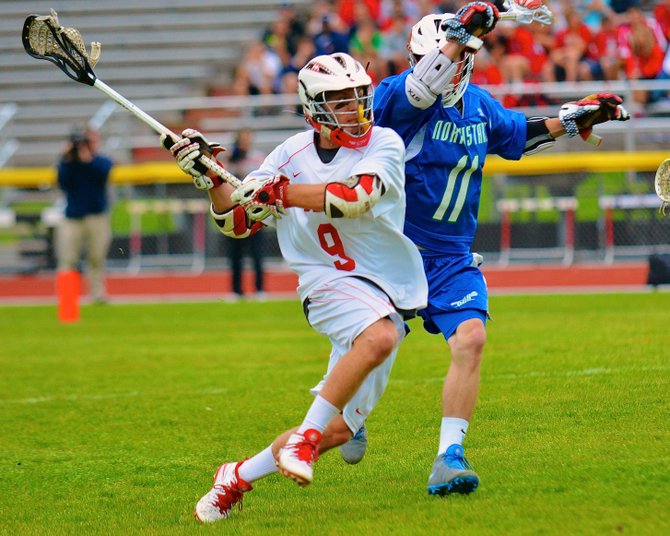 Baldwinsville midfielder Steve Petrell (9) unleashes a hard shot in last Tuesday's Class A playoff game against Cicero-North Syracuse. Petrelli's five goals helped the Bees eliminate the Northstars 16-8 and advance to a semifinal date with defending champion West Genesee.
Stories this photo appears in:

Boys, girls Bees to get shots at West Genesee
Each of Baldwinsville's lacrose teams have their own reasons to want to beat West Genesee. For the boys Bees, it means getting payback 12 months in the making. The girls Bees, on the other hand, simply want to turn things around from the humilation the Wildcats gave them earlier this month.