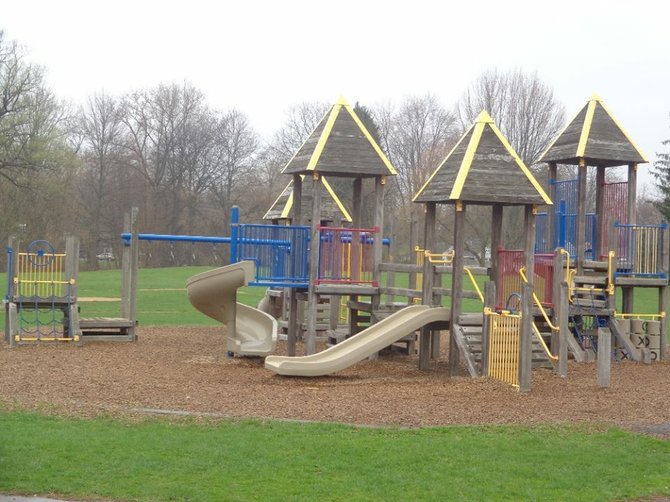 The playground at Longbranch Elementary was built more than 20 years ago. The school is raising money to replace it.

Stories this photo appears in:

Kieran Williamson runs the risk of filling his hands with splinters every time he plays on his school playground at Longbranch Elementary. "The school has been talking about the need for a new playground since Kieran was in kindergarten," said Carolyn Willamson, Kieran's mother. She also has a 5-year-old and an 8-year-old who attend LBE. "He is now in fourth grade, and we still do not have the funds." The existing structure is not only an injury risk, but it doesn't offer much to the students.