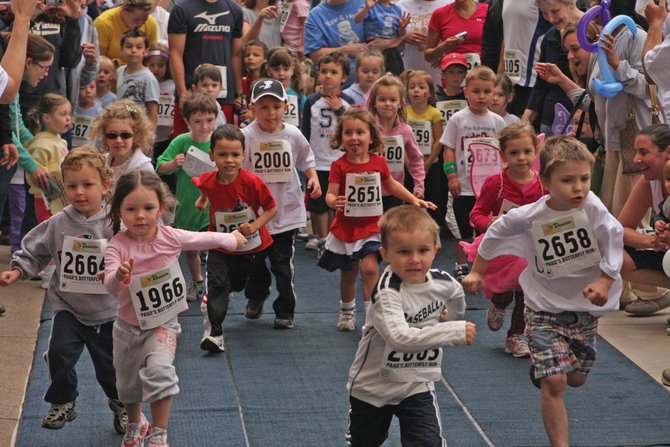 Children take part in the 40-foot Caterpillar Crawl at a previous Paige's Butterfly Run. This year, the run/walk is set for June 7.
Stories this photo appears in:

For the 17th consecutive year, Paige's Butterfly Run will take place on Saturday, June 7, in downtown Syracuse. The event began in 1997, three years after Paige Yeomans Arnold, 8, a student at Palmer Elementary School, died from chronic myelogenous leukemia (CML). CML is a disease in which the bone marrow makes too many white blood cells. It usually occurs during or after middle age and rarely occurs in children.