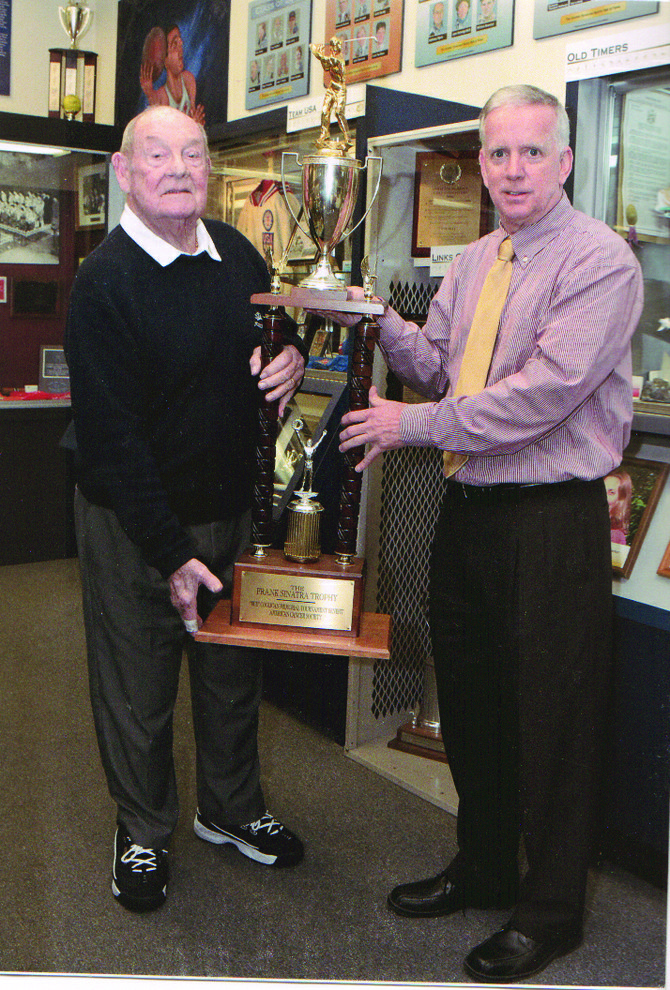 The trophy is presented to Greater Syracuse Sports Hall of Fame member John Rathbun, right, by Bill LeMon, a member of "The Coolican" organizing committee and longtime participant in the event. Rathbun and LeMon are both DeWitt residents.
Stories this photo appears in:

The James J. "Bud" Coolican Memorial Golf Tournament, Central New York's first golf tournament to raise money for the charity, has ended its 43-year run, having raised $900,000 for the American Cancer Society since 1970.