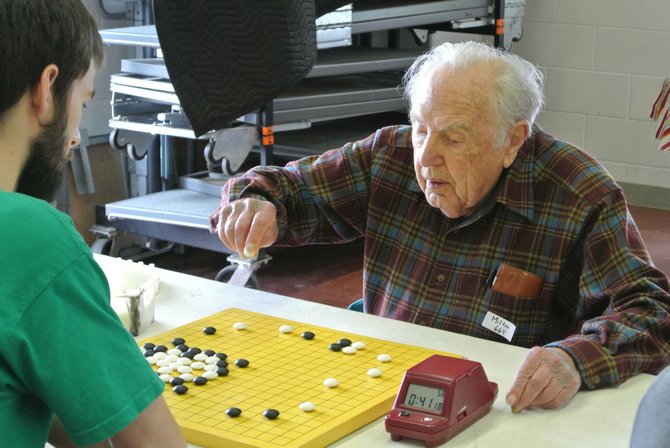 96-year-old Milton Sack of Fayetteville places a stone in his game against Ross Cristman of Poland.
Stories this photo appears in:

26 enthusiasts of the ancient Chinese strategy board game of Go competed in the Salt City Go Tournament at Manlius Pebble Hill School on April 19. Jason Bates of Schenectady won the A division with a 3-1 won-loss record. The tournament featured some age extremes: 96-year-old Milton Sack, of Fayetteville, was only able to play in two rounds of the competition, but he won both of his games, while 8 year old Liya Luke, of LaFayette, finished with a 2-2 record.