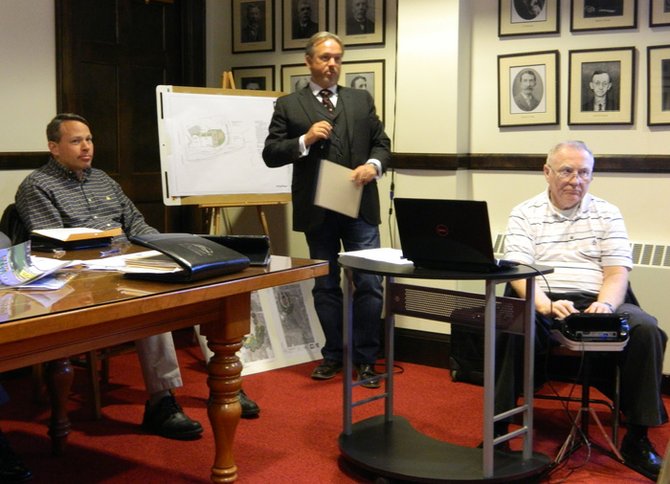 Eric Burrell, middle, made a brief presentation to the village board at its May 5 meeting. Trustee Fritz Koennecke, left, listens while a stenographer records the event.
Stories this photo appears in:

Burrell withdraws zone change request due to neighbor pressure
There will be no new Circa restaurant location at Eric Burrell's building at 4 Chenango St. — and maybe not even an extension of his office space to grow his business if his neighbors have their way. Burrell has withdrawn his application to the village for a requested zone change for his office building in order to build an extension and house the popular local restaurant that needs a new location, it was announced at the May 5 meeting of the village board.