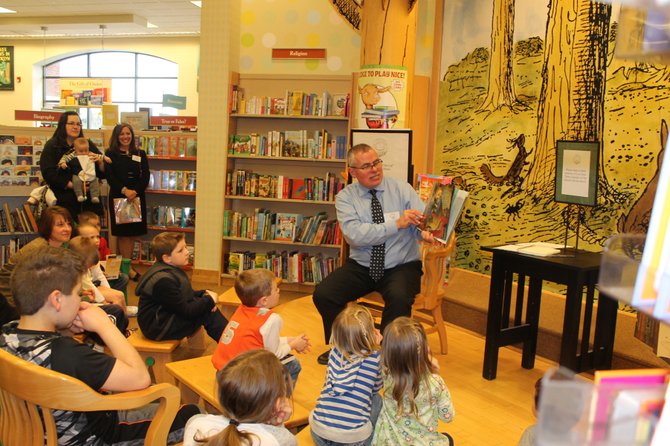 Longbranch Elementary Principal Bob McCrone reads "Jangles," one of the nominees for a Bresnahan Book Award, at Barnes and Noble Friday.
Stories this photo appears in:

Lori Bresnahan loved children's books. It was a love she sought to instill in all of her students as an elementary school librarian for the Liverpool Central School District. So it was only fitting that the district should honor Bresnahan with a children's book award in her name. The district presented the inaugural Bresnahan Book Award at a ceremony May 2 at Barnes and Noble in Clay. The award was selected by kindergarten through sixth-grade students districtwide from a collection of nominees for the Charlotte Award, a children's book award whose winner is selected by students throughout the state.