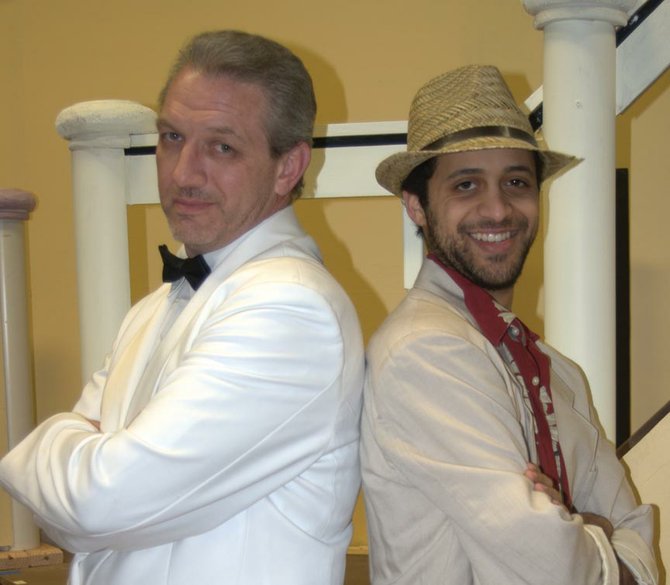 Actors Rob Searle and Maxwel Anderson star as dueling gigolos in Baldwinsville Theatre Guild's "Dirty Rotten Scoundrels," a musical comedy running through May 10, at the First Presbyterian Education Center, 64 Oswego St.; 877-8465.

Stories this photo appears in:

Searle and Anderson click as competitive gigolos in BTG musical-comedy
The con is on when two disparate gigolos compete for the affections – and assets – of wealthy women at a French Riviera casino, in the Baldwinsville Theatre Guild's musical production, "Dirty Rotten Scoundrels," which opened here April 25. Written by Jeffrey Lane with songs by David Yazbek, "Dirty Rotten Scoundrels" was first produced on Broadway in 2004, based on the 1988 movie of the same name starring Steve Martin and Michael Caine.