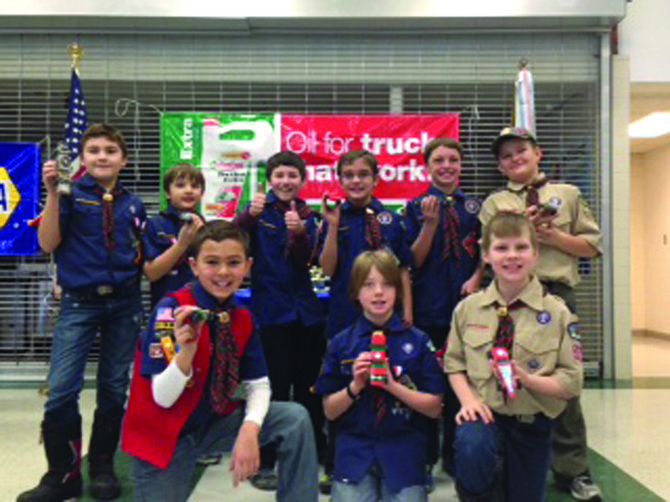 To get their communication badge, the nine and ten-year-old boys in F-M cub scout den 1, Pack 369 had to write a news story and have it published in a local paper. The den 1 scouts are: Michael Burgun, Joseph Stewart, Frankie Palladino, Thomas Sokolovic, Eddie Elliott, Ethan Teluk and Raphel Awa.


Stories this photo appears in:

Many people may think cub scouts are doing the same traditional activities that they're been doing since the Cub Scouts of America began more than 100 years ago, in 1914. But the scouts F-M's pack 369 say that the things they learn and do are much different than what kids in the organization were doing as recently as 15 years ago.