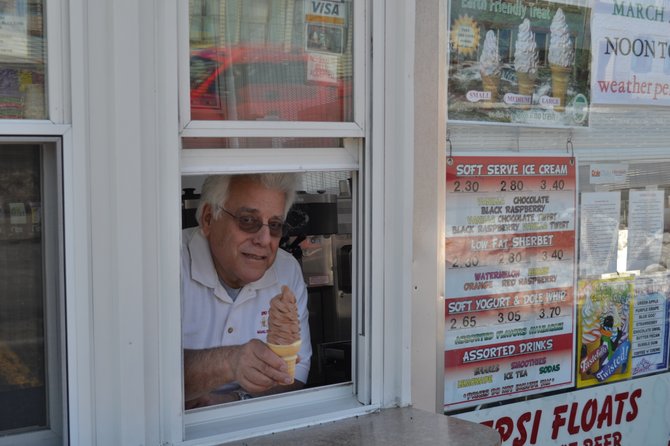 Vince Giordano has owned Sno Top for 40 years along with his wife, Kathy. During those 40 years, the ice cream shop has emerged as not just a landmark in Manlius, but a Central New York must-visit destination for people passing through.
Stories this photo appears in:

Sno Top owners Vince and Kathy Giordano reflect on the past and look towards the future for the Manlius landmark
If you live in or around Syracuse's eastern suburbs, chances are you've been to Sno Top. And if you haven't, you are missing out – at least that's what some of the ice cream shop's most loyal fans say.