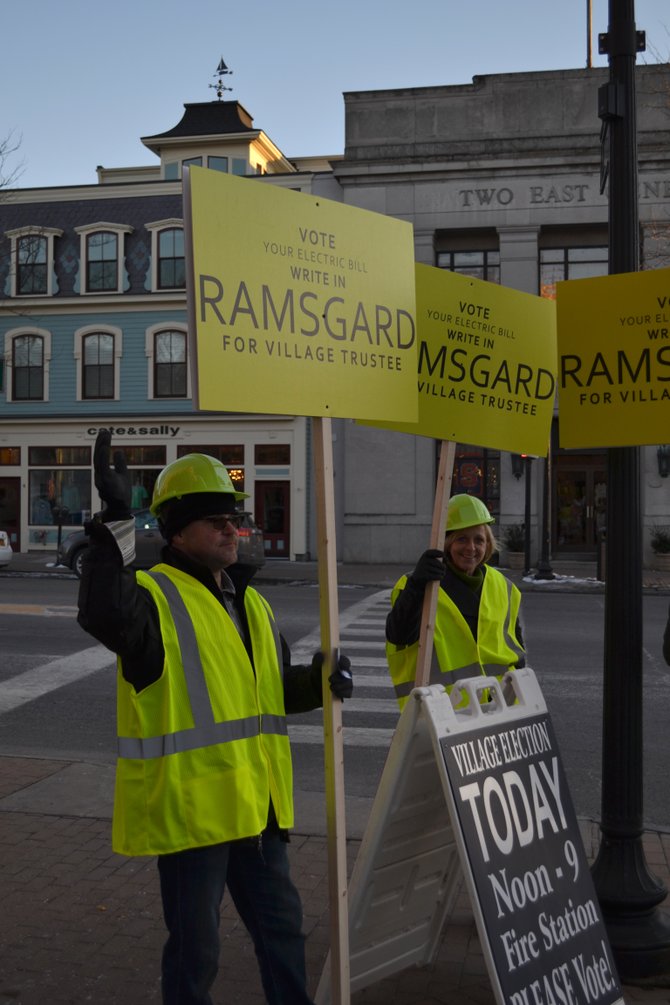 Andy Ramsgard (left) holds up a sign asking people to write in his name for village trustee. Ramsgard and supporters wore hardhats and vests to draw attention to the issue of village electric bills.
Stories this photo appears in:
Ramsgard write-in campaign falls short
Carol Stokes-Cawley was elected the next trustee for the village of Skaneateles on March 18.