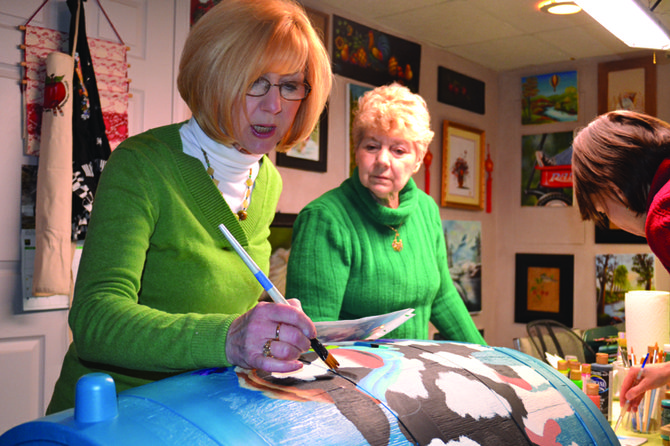 The CNY Decorative Artists are one of 16 groups selected to participate in the "Save the Rain" rain barrel painting contest. Pictured here are Roseann Guidera, (left) of Fremont, and Dorothy Young, of Fayetteville, members of the CNYDA who gathered on March 15 to paint their barrel. "We're always looking to do something for the community, that's our main focus," Guidera said.
Stories this photo appears in:

Unlike most fine artists, the majority of the members of the Central New York Decorative Artists chapter of the Society of Decorative Painters never went to school to hone their craft. In fact, most of them, like Roseann Guidera, picked up the skill later in life and immediately fell in love with the simplicity of the decorative painting process.