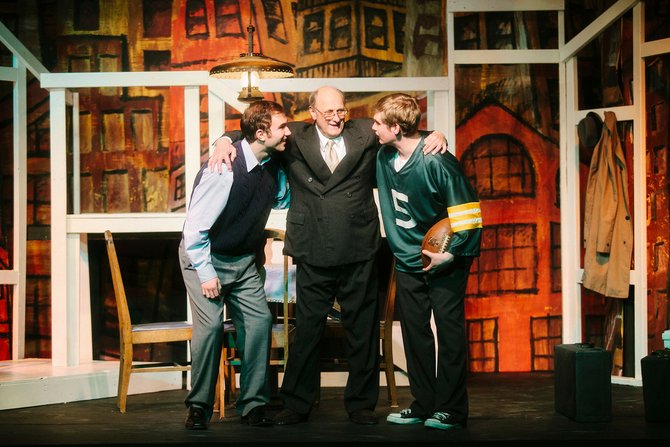 "Death of a Salesman" continues at CNY Playhouse, near the Macy's entrance at DeWitt's ShoppingTown Mall, at 8 p.m. Thursday, Friday and Saturday, March, 13, 14 and 15, 2 p.m. Sunday, March 16; and at 8 p.m. March 20, 21 and 22. Tickets cost $15 Thursday and Sunday and $20 on Friday and Saturday, or $34.95 for 6:30 p.m. dinner and 8 p.m. show on Saturdays; 885-8960; cnyplayhouse.com.
Stories this photo appears in:

Salesman Willy Loman lives and dies again on CNY Playhouse stage
Arthur Miller's "Death of Salesman" is not for the faint-hearted. Audiences should prepare themselves for three hours of intense drama as the story of washed-up traveling salesman Willy Loman unfolds onstage through March 22, at the CNY Playhouse at ShoppingTown.