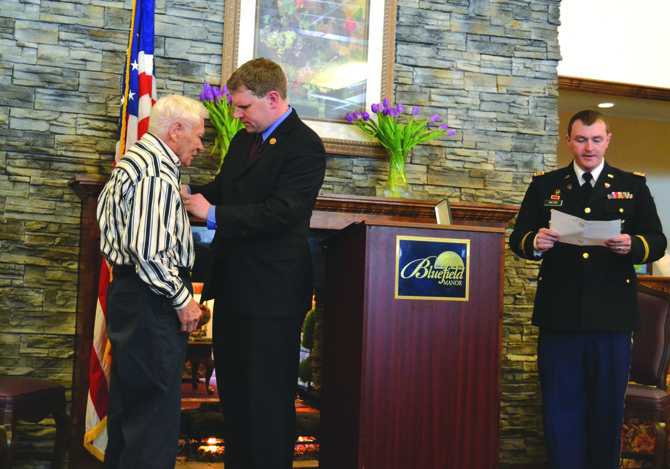 Congressman Dan Maffei pins the Purple Heart medal onto the pocket of Richard Faulkner while Army Captain Michael Halter reads the certification of the award.
Stories this photo appears in:

"Thanks," was all Richard Faulkner felt he needed to say when asked if he wanted to say a few a words to the crowd gathered at Bluefield Manor in Auburn on March 8. Faulkner was presented with a Purple Heart medal, the U.S. Military's recognition for veterans wounded in combat, an honor he originally refused following his service as an airman in World War II almost 70 years ago.