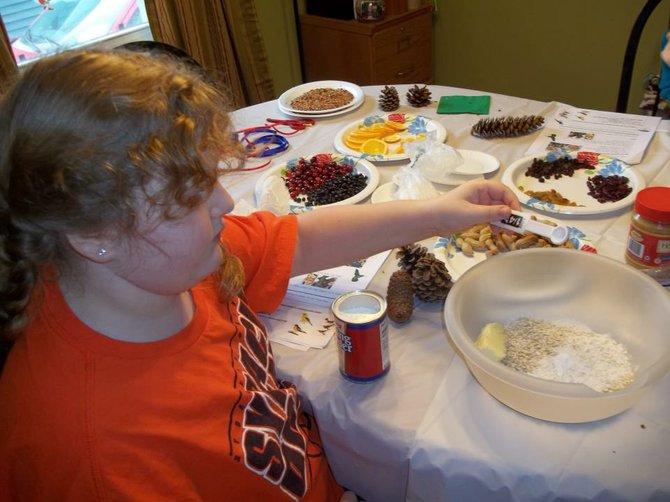 Leslie Osborne makes a birdfeeder as part of a homeschooling lesson. Osborne is one of a growing number of students whose parents have chosen homeschooling instead of public school.
Stories this photo appears in:

As controversies over Common Core and mandated standardized tests become more and more prevalent, many parents are choosing a new option in educating their children: homeschooling. Once the sole province of the very religious, homeschooling is becoming more popular every day, with a growth rate of 7 to 15 percent per year. Nationwide, about 2 million children learn at home instead of in a brick-and-mortar school, up from about 1 million in 2003. According to the U.S. Department of Education, about 88 percent of U.S. homeschool parents express concern about the school environment, citing drugs, negative peer pressure and general safety.