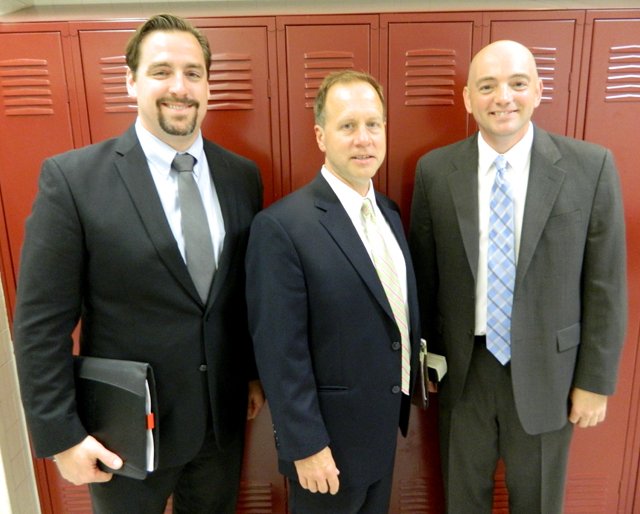 The Cazenovia Board of Education on June 16 appointed Eric Knuth, left, the new Cazenovia High School principal, and Terry Ward, right, the new director of special education. Incoming Cazenovia Superintendent Matt Reilly, middle, made the final selection choice for both positions.
Stories this photo appears in:

With Cazenovia's 2013-14 school year just days from ending, a new district director of special education and a new high school principal have been selected for the 2014-15 school year. Terry Ward and Eric Knuth were unanimously appointed by the Cazenovia Board of Education during its June 16 regular monthly meeting.