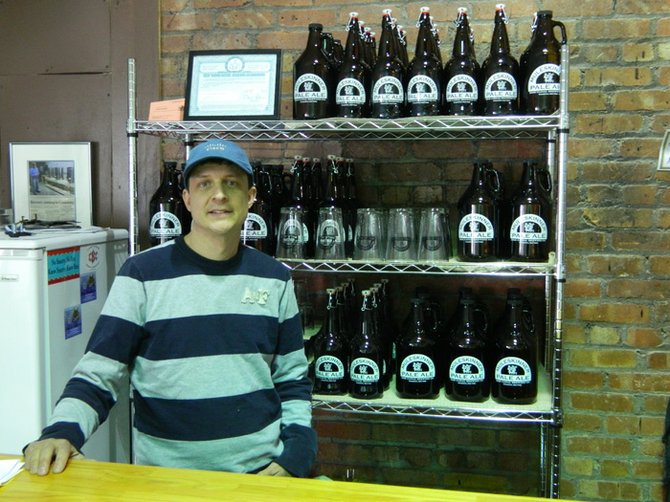 Erie Canal Brewing Company co-owner Jason Tedford stands behind the counter at the brewery's tasting room at 135 James St. in Canastota.
Stories this photo appears in:

Erie Canal Brewing Company is the only local brewery to use 100 percent Madison County ingredients
In the 19th century, hops were the staple crop of Central New York; and Madison County was actually known as the "Hops Capital of the United States." Prohibition, plus a killer hops fungus, decimated the county's agricultural pride — but in recent years beer-making has made a comeback in CNY in general, and in Madison County in particular. Under state law, for a brewery to be deemed made in New York 20 percent of the hops and 20 percent of all other ingredients must be grown or produced within the state. There is a new brewery in Canastota, however, that not only gets most of its ingredients from a farm in Chittenango, but is the only brewery around that boasts a beer made from ingredients 100 percent grown in Madison County — Erie Canal Brewing Company.