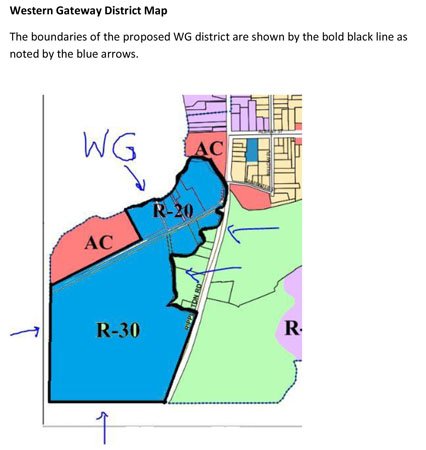 Part of the village zoning map that shows where the proposed Western Gateway district would go.
Stories this photo appears in:

The mayor and village trustees received an earful of resident concern and opposition last week regarding a village proposal to rezone the Ledyard Avenue/Route 20 entrance corridor into the village — what the board is calling the "Western Gateway" — as a way to promote economic development as well as to maintain the appearance and historical integrity of the grand homes on the road. Calling it an ill-conceived and under-developed plan that could turn the spacious residential corridor into a village-soul-killing commercial strip, neighbors questioned numerous aspects of the proposed law, including the allowed commercial uses in the new zoning district, the availability and aesthetics of parking, the danger to the existing historic homes, the benefits and potential spot zoning for the owner of The Brewster Inn and even the way in which the village notified the neighbors of the proposed zone change.