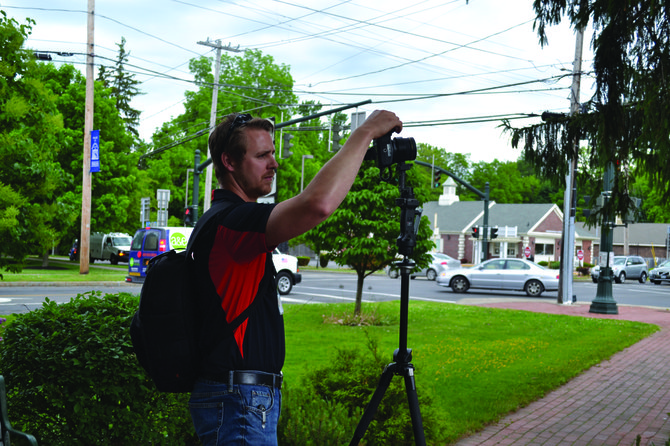 Google trusted photographer Adam Hilker takes a 360 degree photograph of the village of Fayetteville. His camera takes five pictures every 90 degrees, or 20 pictures in 360 degrees.


Stories this photo appears in:

Google Street View visits Manlius and Fayetteville
Now that the weather is getting nicer, a number of people are beginning to flock to Central New York to enjoy it – including representatives from Google.