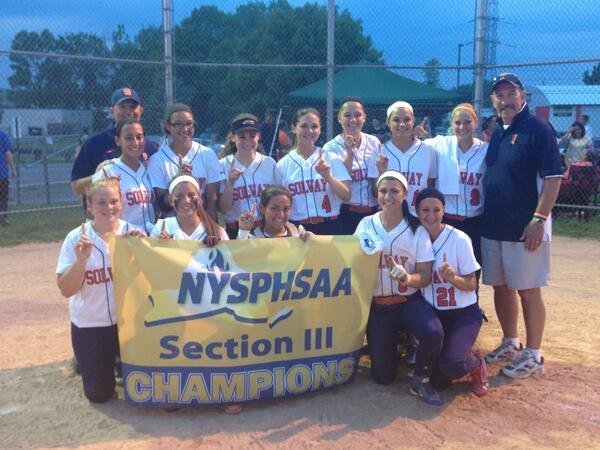 The Solvay softball team celebrates its second consecutive Section III Class B championship, earned Monday night at the Gillette Road complex with an 11-3 victory over Adirondack. The Bearcats scored seven runs in the first two innings and cruised the rest of the way.
Stories this photo appears in:

Bearcats score early, often in 11-3 romp over Adirondack
This time around, the Solvay softball team was not going to wait to decide matters. Having seen its season nearly end against Altmar-Parish-Williamstown in the previous round, the Bearcats jumped all over Adirondack in Monday night's Section III Class B final at the Gillette Road complex in Cicero, eventually prevailing 11-3 to bring home a second consecutive sectional championship.