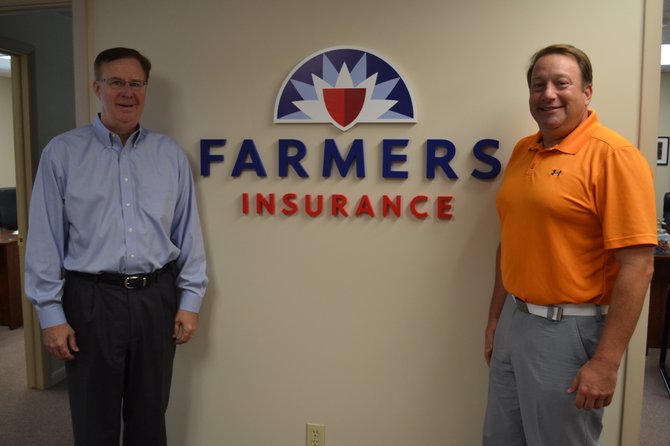 Paul Quinn Insurance Agency, LLC opened its doors at 117 Highbridge Street in Fayetteville on April 1 and is one of just a handful of Farmers Insurance agencies in the Central New York area. Pictured are Quinn, the owner of the business, and James Vacco, an agent.

Stories this photo appears in:

Paul Quinn is the first Farmers Insurance agent on the east side
Over the last 35 years, Paul Quinn has worked in almost every aspect of insurance. He's worked for several insurance carriers and one large insurance agency. He has been responsible for managing underwriting, marketing and sales functions at various corporate levels.