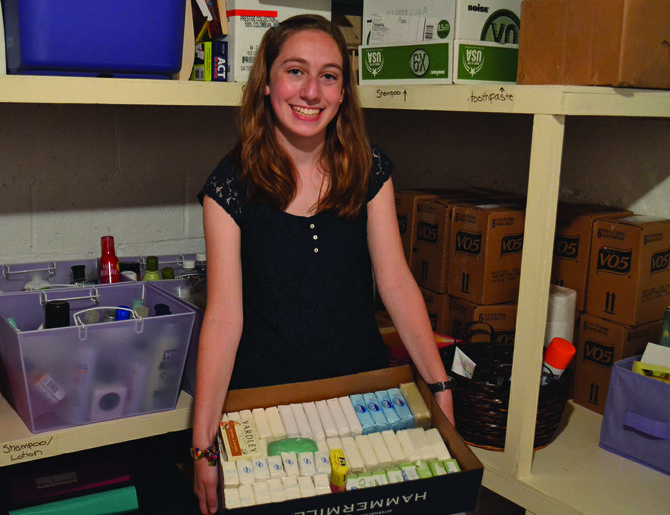 Adena Rochelson, 15, of Fayetteville, stands in the "counting area" of her basement, where she has sorted more than 23,000 personal care items to be donated to local charities. She's being honored for her work with her non-profit, Operation Soap Dish, at an awards ceremony in San Francisco on Aug. 25.
Stories this photo appears in:

Fayetteville teen awarded $36,000 for providing low-income families with everyday essentials
It all started when Adena Rochelson volunteered at a local food pantry. Rochelson, who was 9 years old at the time, noticed an empty shelf that was intended to hold personal care items, like toilet paper and soap.