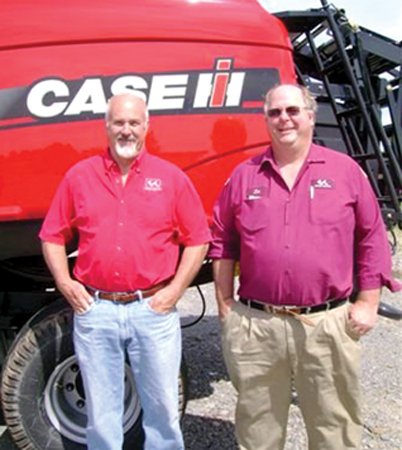 Bob and Jim Lucas, the current owners of Empire Tractor, continue the successful business practices begun in Cazenovia by their ancestor, W.F. Lucas, in 1891.
Stories this photo appears in:
The Lucas name is well known in the Cazenovia area. That's because the Lucas family has been selling farm equipment since approximately 1891. That certainly says a lot about a business if it's been successful for more than a century. J.C. Lucas was not only a farm equipment dealer, but also a dairy farmer until the mid 1970s. J.C. Lucas and Sons started out as a McCormick-Deering dealership, eventually becoming International Harvester. In the mid 1950s, Ron and William Lucas took the reins of the business and it grew so much that in 1980 they moved into their current location on Route 20.