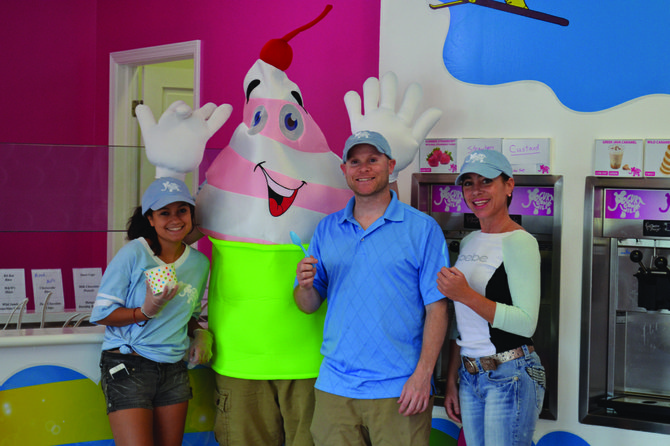 Yogurt Gone Wild opened at the end of May at 511 E. Genesee St. in Fayetteville. The frozen yogurt shop is currently holding a contest to name its mascot (pictured.) To submit a name suggestion, visit facebook.com/yogurtgonewildny. Pictured are Magda Espinoza, co-owner Nicole Underwood, co-owner Mike Underwood and Tim Lansing (in the mascot costume.)
Stories this photo appears in:

When the Underwood siblings were growing up in the DeWitt area, one of their favorite things to do as a family was to visit the local TCBY frozen yogurt shop, located in the plaza across from Tops.