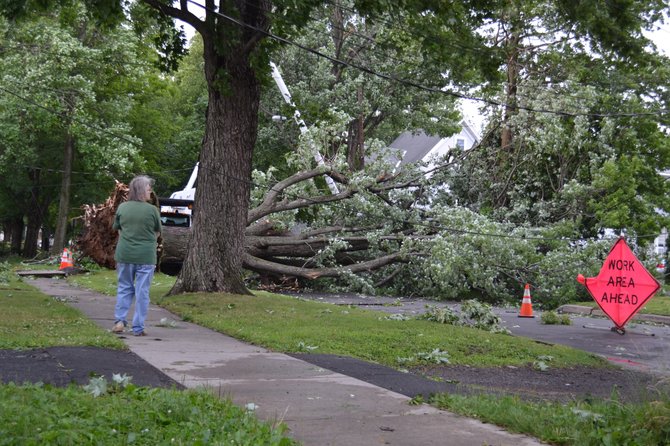 The July 8 storm brought down trees and power lines, leaving nearly the entire village of East Syracuse without power.
Stories this photo appears in:

Thousands left without power
Neighbors picking up brush. Parents keeping a watchful eye over wandering children. Power lines laying on the streets. Trees on top of houses and cars. All of these were common sights during the evening hours of July 8 and the majority of the next day in the village of East Syracuse following a storm that tore through the village around 6 p.m. on Tuesday, July 8.