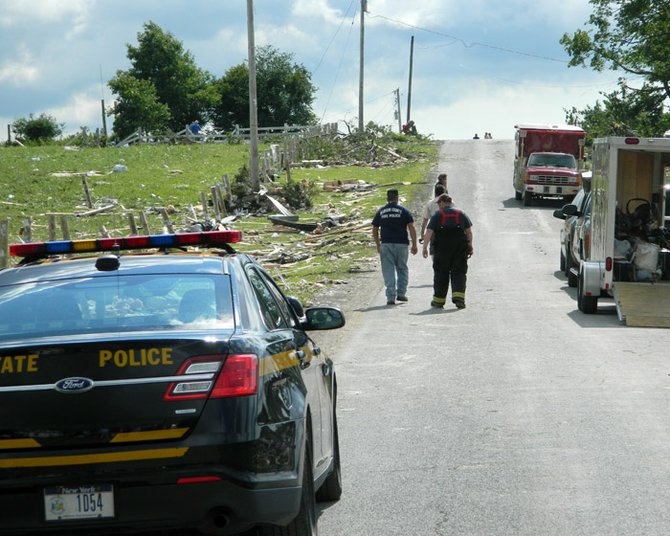 The scene on Goff Road in Smithfield where two homes were completely destroyed looked like "a bomb went off in a house" as Gov. Andrew Cuomo said after touring the scene Wednesday morning. "I thought I was in Kansas ... I just couldn't believe it," said Madison County Sheriff Allen Riley.
Stories this photo appears in:

The National Weather Service confirmed Wednesday morning that the storm that killed four people in Smithfield Tuesday night was a tornado. The round of severe storms that hit Madison County Tuesday evening caused widespread damage in the towns of Smithfield, Sullivan and Lenox. Hardest hit was Goff Road and Northrup Road in Smithfield, where the tornado came through, completely destroying four residential structures, damaging three residential structures and completely destroying one barn, Madison County Sheriff Allen Riley said during a press conference Wednesday morning.