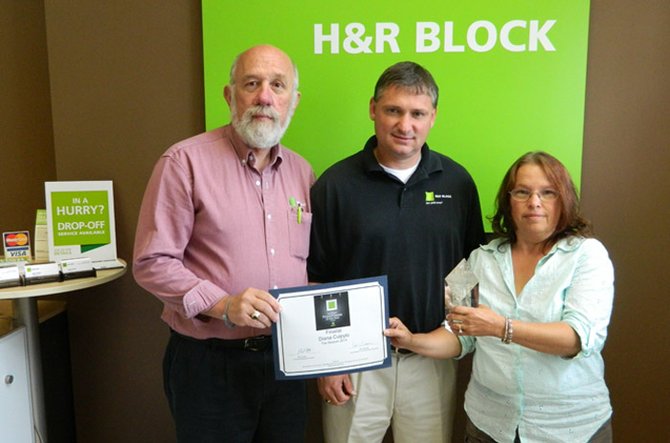 H&R Block Franchise District Manager Todd Bernhardt, middle, traveled to Cazenovia on July 8 to present the award for the Cazenovia franchise being named as one of the top 100 H.R. Block franchises out of the 4,500 in the U.S. Accepting the award were Rick Hannfan, left, and Diana Cuipylo Carpenter, right. "I was surprised," Carpenter said of the award. "I was thrilled, but not expecting it at all."
Stories this photo appears in:

The Cazenovia branch of H&R Block was recently named one of the top 100 H&R Block franchises out of 4,500 in the United States. The recognition was given for having some of the highest client satisfaction and business growth numbers in the company.