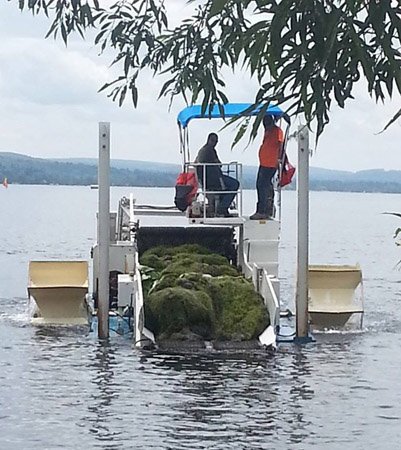 The Cazenovia town weed harvester at work on Cazenovia Lake removing milfoil and other invasive species.
Stories this photo appears in:

For the past two weeks, Cazenovia residents and visitors may have seen a strange-looking boat out on Cazenovia Lake — like a diminutive paddleboat with a treadmill in the front, and often covered with weeds. This is the town of Cazenovia's newly purchased weed harvester, and it has been working to divest the lake of milfoil since late June.