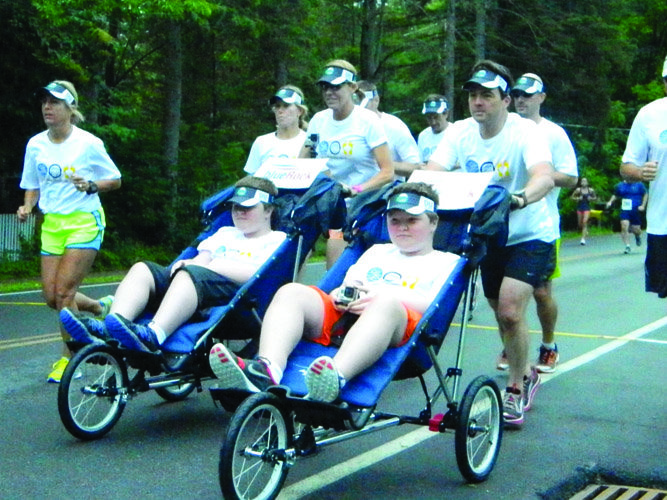 Jack and Nolan Willis, and members of Team 2 Smiles, take off from the starting line of the Cazenovia July 4 Foot Races 10-mile run last week.
Stories this photo appears in:

Syracuse Chargers Track Club reverses controversial decision amid public outrage, national media exposure
The news broke early Wednesday morning, July 2, that the Syracuse Chargers Track Club had denied the request of 12-year-old twin boys, Jack and Nolan Willis of Manlius, who have muscular dystrophy and are wheelchair-bound, from participating in the annual Cazenovia July 4 Foot Races 10-mile race. After nearly 36 hours of public outrage and national media attention, the Chargers board reversed its decision and announced that the Willis brothers would be allowed to participate after all.