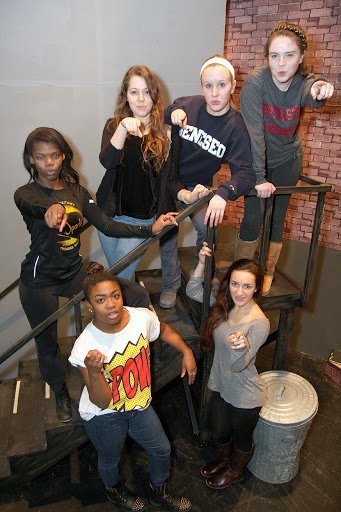 The Doo-Wop Girls: (Front row) Kara Lopez and Jessie Picone and (Back row) Caroline Charles, Chelsea Colton, Allison Semmel and Megan Murphy.
Stories this photo appears in:

A ravenous, blood-sucking plant, '60s doo-wop girls and a love-struck florist inhabit the "Little Shop of Horrors" at Jamesville-DeWitt High School Feb. 6 through 8. The show runs three performances, Thursday through Saturday, at 7 p.m.