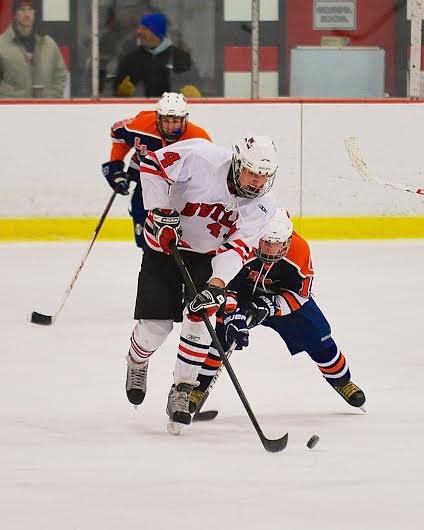 Baldwinsville defenseman Jeremy Cook (4) pushes the puck out of his own end during last Tuesday's game against Liverpool. The Bees' 3-1 loss to the Warriors was its first against its neighbors and rivals in eight years.
Stories this photo appears in:

Bees also fall to McQuaid for second time in eight days
In the course of a week, the Baldwinsville ice hockey team's prospects have gone from bright to a bit more questionable. Two defeats in the Jan. 17-18 Ogdensburg Tournament left the Bees needing to recover in last Tuesday's game against Liverpool, but instead it suffered its first loss to the Warriors in eight seasons as Dalton Horton led the Warriors past B'ville 3-1.