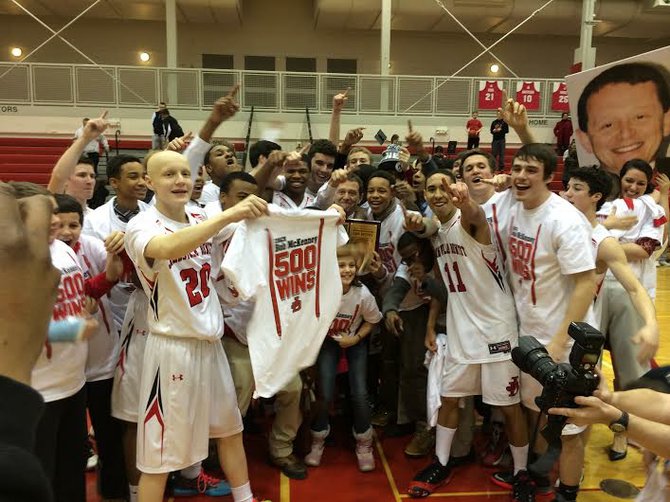 Jamesville-DeWitt boys basketball players celebrate with head coach Bob McKenney after beating Chittenango 76-38 Friday night to get McKenney his 500th coaching victory, most of them attained with the Red Rams as his teams have won five state championships during his tenure.

Stories this photo appears in:

J-D star reaches 1,000 points; coach gets to 500 wins
Friday was a banner night for the Jamesville-DeWitt boys basketball team. It included the 500th win for head coach Bob McKenney and the 1,000th career point for Jafar Kinsey - both on Senior Night, no less - as the Red Rams cruised to a 76-38 win over Chittenango.