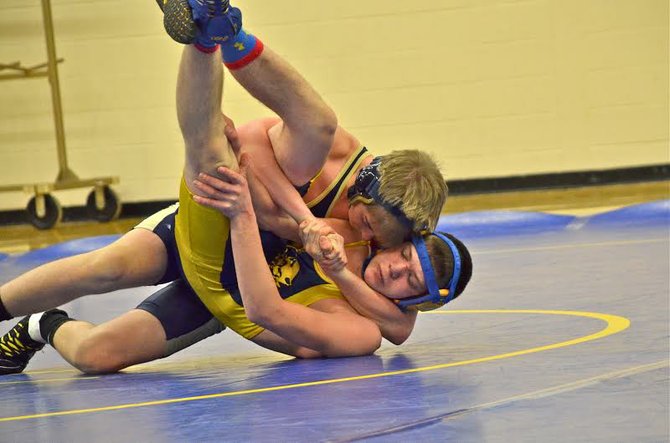 Skaneateles 126-pound wrestler Matt Goetzmann earns a third-period pin over Cato-Meridian's Dakota Green in last Thursday's meet. The Lakers went on to defeat the Blue Devils 57-18 and then win its own dual meet two days later, stopping Auburn 42-29 in the championship round.
Stories this photo appears in:

Lakers claim tough final over Auburn, 42-29
For its last home outing of the 2013-14 season, the Skaneateles wrestling team welcomed four opponents to its dual meet on Saturday – and managed to beat them all, improving its regular-season mark to 18-3 in the process.