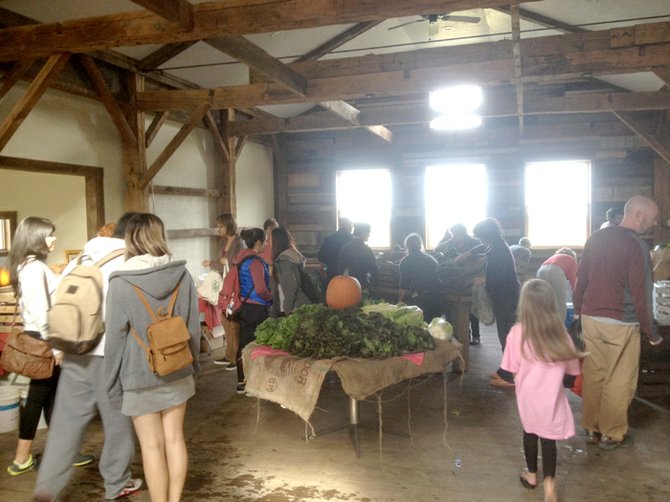 Greyrock Farm CSA program food pickup is every Thursday at the farm beginning in June. They also open their farm market up to the public every Friday from 2 to 6 p.m. year-round.
Stories this photo appears in:

On any given day during the planting season, a person driving down East Lake Road in Cazenovia may see Matt Volz, or his partner Gillian Goldberg, out in the fields driving a horse-drawn plow. Occasionally, Volz, dressed for the weather and dirty from work, may be standing on the stopped plow, while the horses patiently wait, as he talks or texts on his iPhone. This juxtaposition of tradition and technology, of old and new, is the essence of Greyrock Farm's Consumer Supported Agriculture (CSA) program: a year-round offering to members of not just seasonal vegetables, but also grass-fed beef and lamb, pastured pork and chicken — all of which are raised, slaughtered and processed on-site — as well as eggs from pastured laying hens and raw milk.