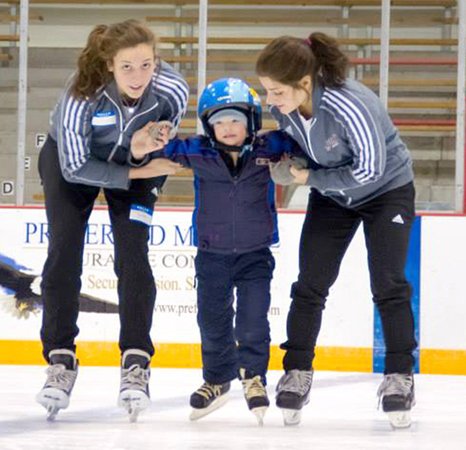 Luke Clonan, of Cazenovia, center, skates with Ashlynne Rando and Steph Giannopoulos of the Colgate women's ice hockey team.
Stories this photo appears in:

In early January, Colgate Women's Ice Hockey Team hosted a five-day skating program designed to meet the needs of children and young adults with autism spectrum disorders and related disabilities. The program also welcomed siblings and friends. Families came from Cazenovia, Hamilton, Morrisville, Norwich, Rome and Syracuse to participate in the program that was offered free of charge. Eighteen young people participated in all.