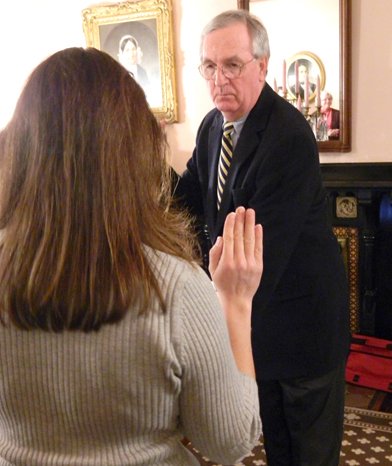 Thomas M. Driscoll, right, was appointed to fill the vacant seat on the Cazenovia Town Board on Monday, Jan. 13. He was immediately sworn-in by Town Clerk Connie Sunderman.
Stories this photo appears in:

Has experience in village and town government positions
A local businessman with long experience in community volunteerism and political service was appointed last week as the newest member of the Cazenovia Town Board. Thomas M. Driscoll, 60, of Old Farms Lane, was unanimously approved by the town board at its Jan. 13 meeting to fill the seat made vacant by Bill Zupan after he resigned to assume his new position as town supervisor.