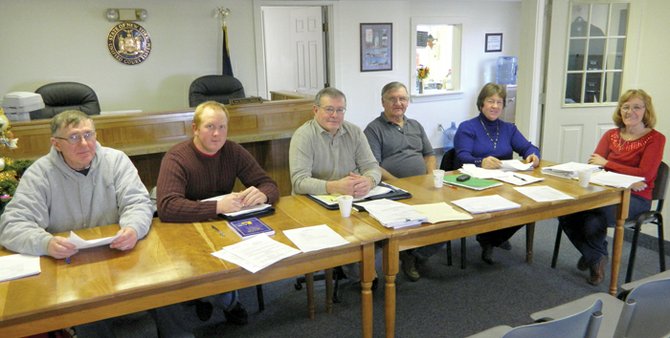 The Fenner Town Board held its organizational meeting last week, before which new member Bill Cody, second from left, was sworn-in to office. New Supervisor Dave Jones, third from left, was sworn-in on Jan. 3. Also pictured, from left, Councilor William Wester, Highway Superintendent Frank Hyatt, Councilor Hannah Strack and Town Clerk Joanne Buyea.
Stories this photo appears in:

During its first regular meeting of 2014, the Fenner Town Board convened with a new supervisor, one new town board member, one vacant board seat and a slew of reorganizational appointments and decisions, which included the moving of the monthly town board meetings to a different day of the week.