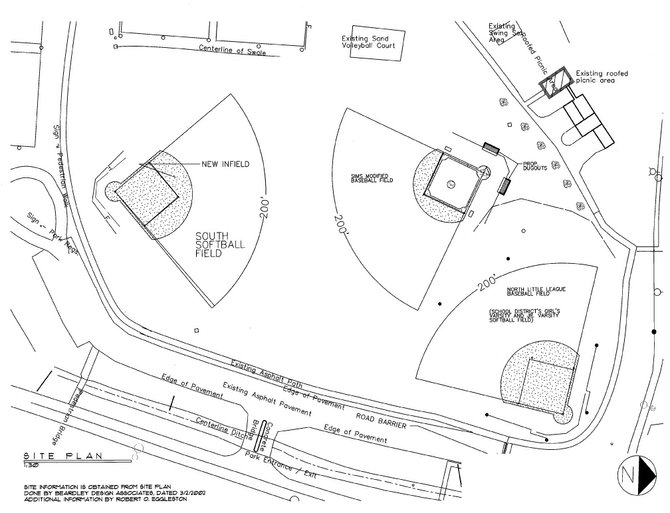 A map showing the diamonds in Austin park that are used for youth baseball and softball. Sims field is currently out of use due to its condition. The planned renovations include fixing up that field and building concrete dugouts.
Stories this photo appears in:

Project to include refurbishing Austin Park diamonds, building concrete dugouts
A group of community members plans to fix up and improve the baseball diamonds in Austin Park this year. With the support of the community, Lakeshore Baseball and Softball plans to construct concrete dugouts at Sims Field and do landscaping work to all three ball-fields in the park used by the youth program. Rob and Scilla Gadjo have taken the lead in organizing the project and raising money to make sure it can happen.