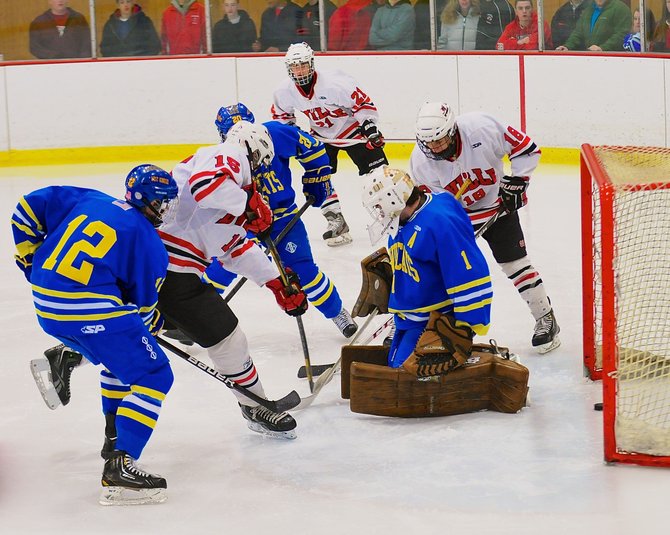 West Genesee goaltender Henry Burns (1), flanked by two of his defenders, stops the puck in last Wednesday night's 3-2 victory over Baldwinsville. Burns finished with 12 saves on the night, and would go on to shut out both Liverpool and Shaker-Colonie later in the week as the state Division I top-ranked Wildcats improved to 13-0 on the season.

Stories this photo appears in:
Top-ranked Wildcats improve to 13-0, get back-to-back shutouts
Halfway through its regular-season schedule, West Genesee's ice hockey team stood at the top of the state Division I rankings, having not faced that much late-game stress. Of the Wildcats' first 10 games, all victories, just one of them was decided by a single goal, a 2-1 decision against Watertown IHC on Dec. 17 at the Fairgrounds Arena.