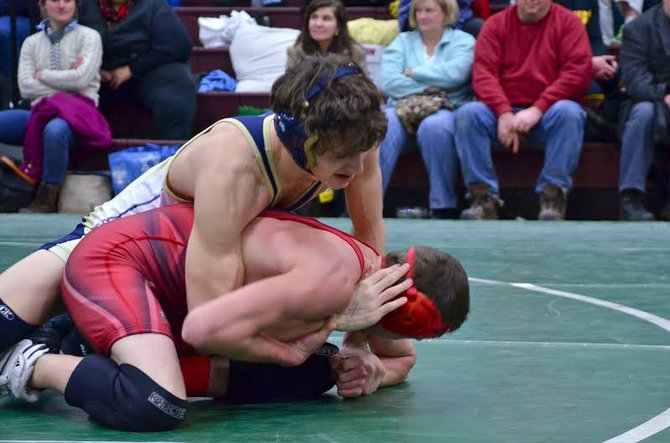 Skaneateles wrestler Josh Brillo holds his 132-pound opponent, Fabius-Pompey's Bill Heselden, on the mat in the semifinal of the Jan. 4 Port Byron Invitational. Brillo would pin Heselden to win that match and finish second overall, his Lakers also gaining second place in the team standings.
Stories this photo appears in:

Skaneateles quickly bounces back from loss to Phoenix
Back-to-back runner-up finishes in large-scale tournaments at South Lewis and Port Byron had the Skaneateles wrestling team in a confident mood going back into the OHSL Liberty division fray.