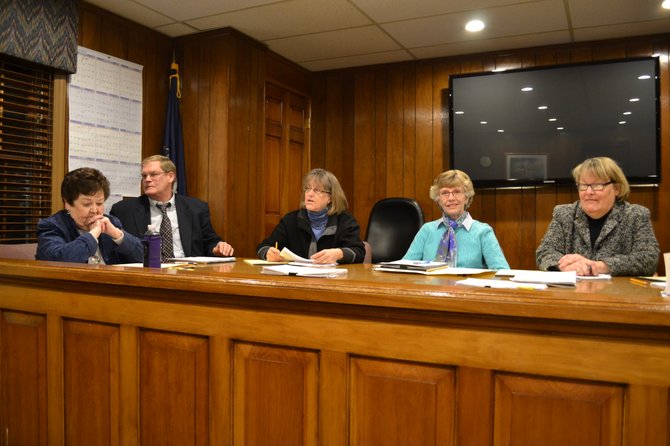 The new Skaneateles town board held its first meeting on Jan. 2. From left: Councilor Nancy Murray, Councilor Jim Greenfield, Councilor Connie Brace, Supervisor Mary Sennett, Clerk Janet Aaron. Not pictured: Attorney Tom Taylor and Councilor Claire Robinson Howard.
Stories this photo appears in:
The new members of the Skaneateles Town Board took their places for the board's first meeting of 2014 on Jan. 2. The meeting included the board's annual resolution setting appointments and salaries. The board also introduced the new town attorney and gave an update on the code enforcement officer position. Taking their seats on the board for the first time were Town Supervisor Mary Sennett, Town Councilor Claire Robinson Howard and Town Councilor Connie Brace.