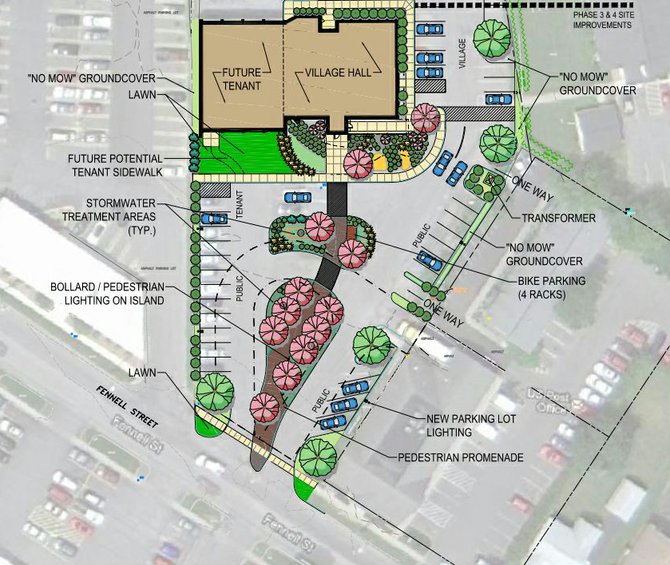 A site plan for the reconstruction of the parking lot surrounding the village hall. The new design is meant to make the property more appealing and will increase accessibility for pedestrians.
Stories this photo appears in:

The Skaneateles Village Board discussed its plans for the village hall parking lot and the future of two vacant spaces on the property at its Dec. 30 meeting.