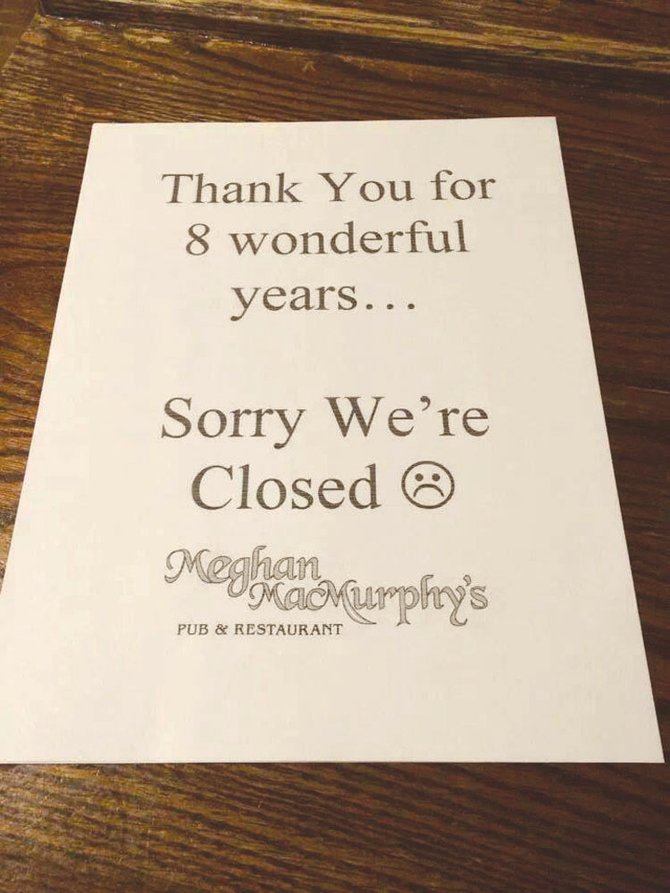 Meghan MacMurphy's posted this photo on their Facebook page on Dec. 26.
Stories this photo appears in:

After nearly nine years of feeding and watering thousands of satisfied customers, Meghan MacMurphy's Pub and Restaurant closed for good last week. The popular nightspot is located at 7990 Oswego Road (Route 57), in Clay. MacMurphy's owner John Sansone announced the decision online on Dec. 26. A recorded message on the pub's telephone answering machine confirms the restaurant's closing but says plans are being made "to reopen under a different business name." Customers with outstanding bookings or reservations are urged to leave their numbers on MacMurphy's voicemail at 546-2500.