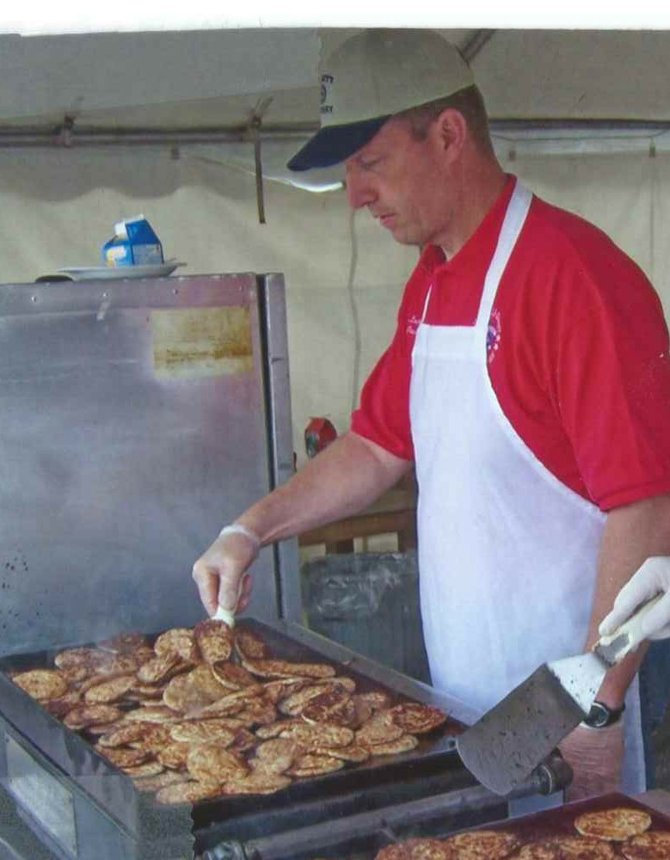 Larry Schunck has been volunteering at the DeWitt Rotary Club's Pancake Day since he joined the organization in 1987.
Stories this photo appears in:
When Larry Schunck was a young boy he saw firsthand what volunteering is all about when his father took him to the DeWitt Rotary Annual Pancake Day. Over the years, Schunck observed how many volunteer members of the club it took to put on such a large and important event. Schunck was also exposed to volunteering through the Boy Scouts. His father was the scoutmaster of Troop 22 in DeWitt, which was involved in many community projects. Schunck also involved himself as a volunteer at his church.