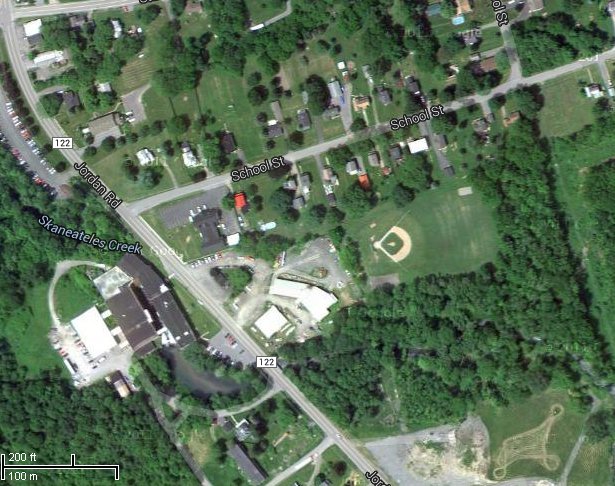 A satellite view of Skaneateles Falls Playground and surrounding area. Though the town board discussed providing better access to the park by adding a sidewalk or acquiring access to the land to the east of the park, they voted to apply for a grant to enhance the playground and basketball.
Stories this photo appears in:

The Skaneateles Town Board discussed two potential future projects to improve the park in Skaneateles Falls, at its Feb. 20 meeting.