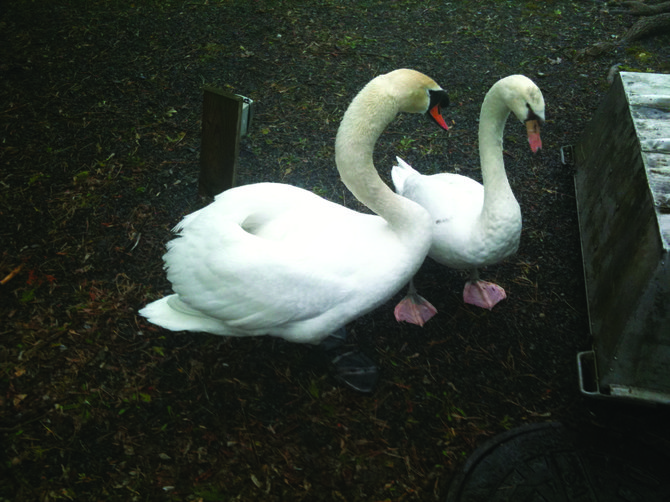 Under a proposal by the DEC, New York's mute swan population of 2,200 could be wiped out by 2025. There are at least eight swans in Central New York living on Onondaga Lake that could be affected by the plan. Two of Manlius' most famous residents, mute swans Manny and Faye (pictured above) are protected from the proposal because the village is licensed to keep them.
Stories this photo appears in:

New legislation could save mute swans from mass killings
Three New York lawmakers proposed a bill last week that, if passed, could allow mute swans to continue to live in the wild.